We are a local family owned Bakery and Restaurant that serves pastries breakfast, lunch, and Latin American dishes. Our breakfast is served all day, as well as our Latin American dishes. Make sure to stop by, we have something for everyone!
Claudia Santos &

Vicente Sacramento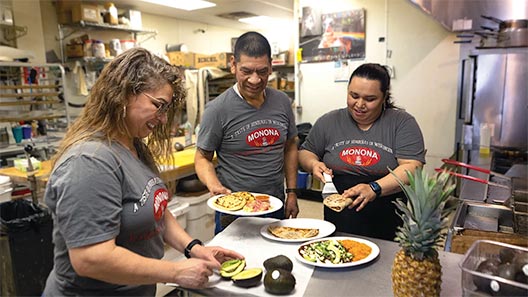 Baked goods & Latin American Dishes
Claudia Gamoneda spends nearly every day of the week at her family's restaurant. From the early hours before Monona Bakery & Eatery opens to late in the evening after the doors close, Gamoneda acts as the manager, helping keep the 5-year-old business operating. It's truly a family collaboration, with Gamoneda's mother, Claudia L. Gamoneda (whose name is identical to hers, except for the middle initial), her fath...
read article
at channel3000.com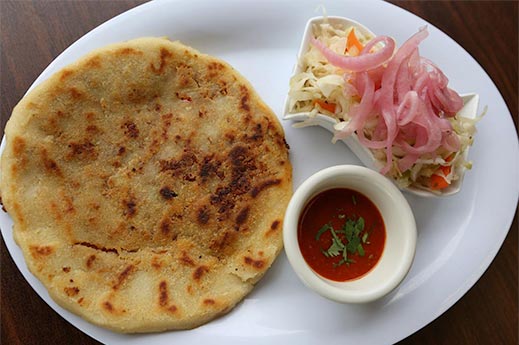 Let's Eat: Honduran Specialties Stand Out
Monona Bakery and Eatery is an unassuming little café in a strip mall on Monona Drive with terrific baked goods and a breakfast and lunch menu of eggs, crepes, sandwiches and soups.
What makes it special are dishes with a Honduran or Mexican flair, in keeping with the culinary traditions of the owners.
read article
at madison.com

Monona Bakery & Eatery
4544 Monona Dr.
Madison, WI 53716

(608) 283-9987
MononaBakery@gmail.com
Hours:
Mon: 8:00am-8:00pm
Tues: Closed
Wed-Sun: 8:00am-8:00pm

Kitchen closes 30 minutes prior to closing time.
If you are placing an order over the phone and it is over $30.00 you will be asked to pay over the phone. Thank you for your understanding!