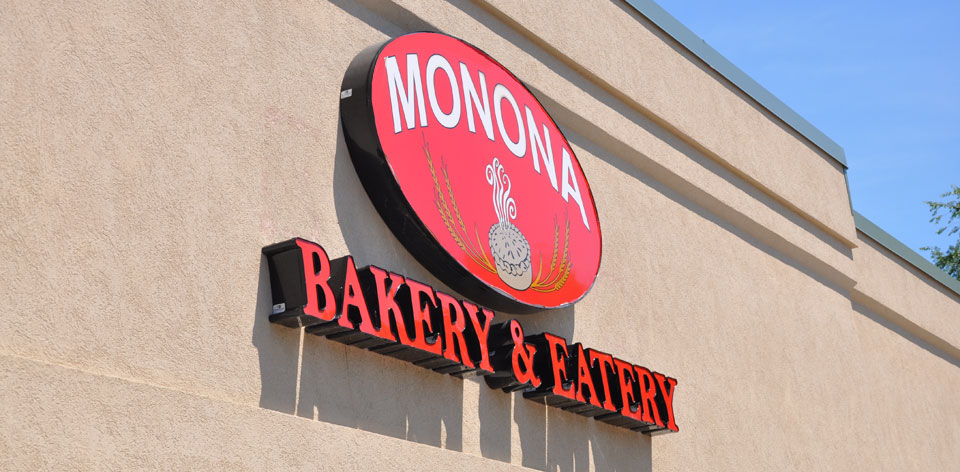 In the Press
Local chefs make dishes that delight the holiday table
read article
at
Let's Eat: Honduran Specialties Stand Out
Monona Bakery and Eatery is an unassuming little café in a strip mall on Monona Drive with terrific baked goods and a breakfast and lunch menu of eggs, crepes, sandwiches and soups.
What makes it special are dishes with a Honduran or Mexican flair, in keeping with the culinary traditions of the owners.
read article
at madison.com
Hondureños triunfan en EEUU con restaurante de comida nacional
read article
at tiempo.hn
Stop by Monona Bakery for homemade Honduran food and more
read article
at wkow.com
Monona Bakery finds community support to be sweetest gift of all
read article
at fox47.com
The Beauty of the 'Outdated' Suburban Restaurant
read article
at vice.com
Monona Bakery and Eatery provides nourishment and love
read article
at madison.com
Baked goods & Latin American Dishes
Claudia Gamoneda spends nearly every day of the week at her family's restaurant. From the early hours before Monona Bakery & Eatery opens to late in the evening after the doors close, Gamoneda acts as the manager, helping keep the 5-year-old business operating. It's truly a family collaboration, with Gamoneda's mother, Claudia L. Gamoneda (whose name is identical to hers, except for the middle initial), her father, Vicente Sacramento, and her sister Wendy in the kitchen and out on the floor of the restaurant. Aunts and cousins help out when needed, too.
read article
at channel3000.com
Our Partners
Rusty Dog Coffee
Rusty Dog Coffee is a local coffee roaster providing incredible small batch roasts here in Wisconsin. They partnered with Monona Bakery to bring in an exclusive coffee from Rio Bonito, Comayagua Honduras, it is a deliciously smooth dark roast coffee that you can only purchase at Monona Bakery.